Delivering services throughout Christmas
#Our Christmas Mission
Donate Now!
Keeping people safe at the door
Keeping people safe
Donate Now!
#OurChristmasMission
#OurChristmasMission
How you can help
We are already planning for Christmas 2020 and would welcome your involvement.
Finances - We need your financial support to make this work.
Gifts - We are looking for gifts to help restore broken lives and broken families at this time of year, providing homeless men, women and children with hot meals, safe shelter, and hope. But at Christmas, your generosity gives them something more here at The Whitechapel Mission, a taste of family and the love we all crave. Thank you!
Clothing - Clean, new and gently used clothing of all types is helpful. Large sizes are especially helpful. We are always in need of new underwear/t-shirts and socks, new and gently used jeans and shoes, and professional clothing for those looking for work or re-entering the workforce. In the winter, we are especially in need of warm outerwear: coats, jackets, hats, gloves, and scarves.
Toiletries - new razors, toothbrushes, soap, toothpaste, deodorant, hand cream, shampoo. Many of our community members will come though our doors each morning looking to have a wash, clean their teeth and a shave. as many as 150 people a day will want to have a shower and choose clean clothing.
Our current needs
Make Christmas a little special
100% Donation Policy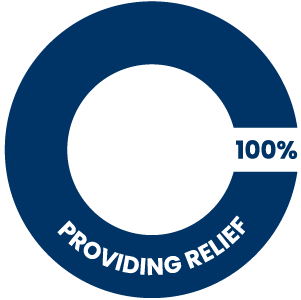 How we use your donations
The Trustees of the Whitechapel Mission are proud to confirm that we operate on a unique 100% donations policy. Every penny of every donation received is used strictly for charitable purposes.
The Trustees understand the importance and responsibility that comes with running a charity and accountability it brings.
All the charity's administrative and fundraising costs are covered by:
Investment income
Income generated from the Whitechapel Mission building. Money raised from rental income
People asking for money on our trains
We offer free food, free showers, free clothing and free advice and counseling to all those in need.
Free access to medical advice, free access to educational classes and free access to benefits advice, job club and housing advice.
Daycentre open every day of the year, and staff on-site 24 hours a day.
Advice centre open until 4pm weekdays.
We are open to all, regardless of their background, race, sex, religion or origin.
READ MORE
1,924
offered housing advice
244,128
articles of clothing given
Get In Touch
Phone

E-Mail

Address

212 Whitechapel Road
London
E1 1BJ