Breakfast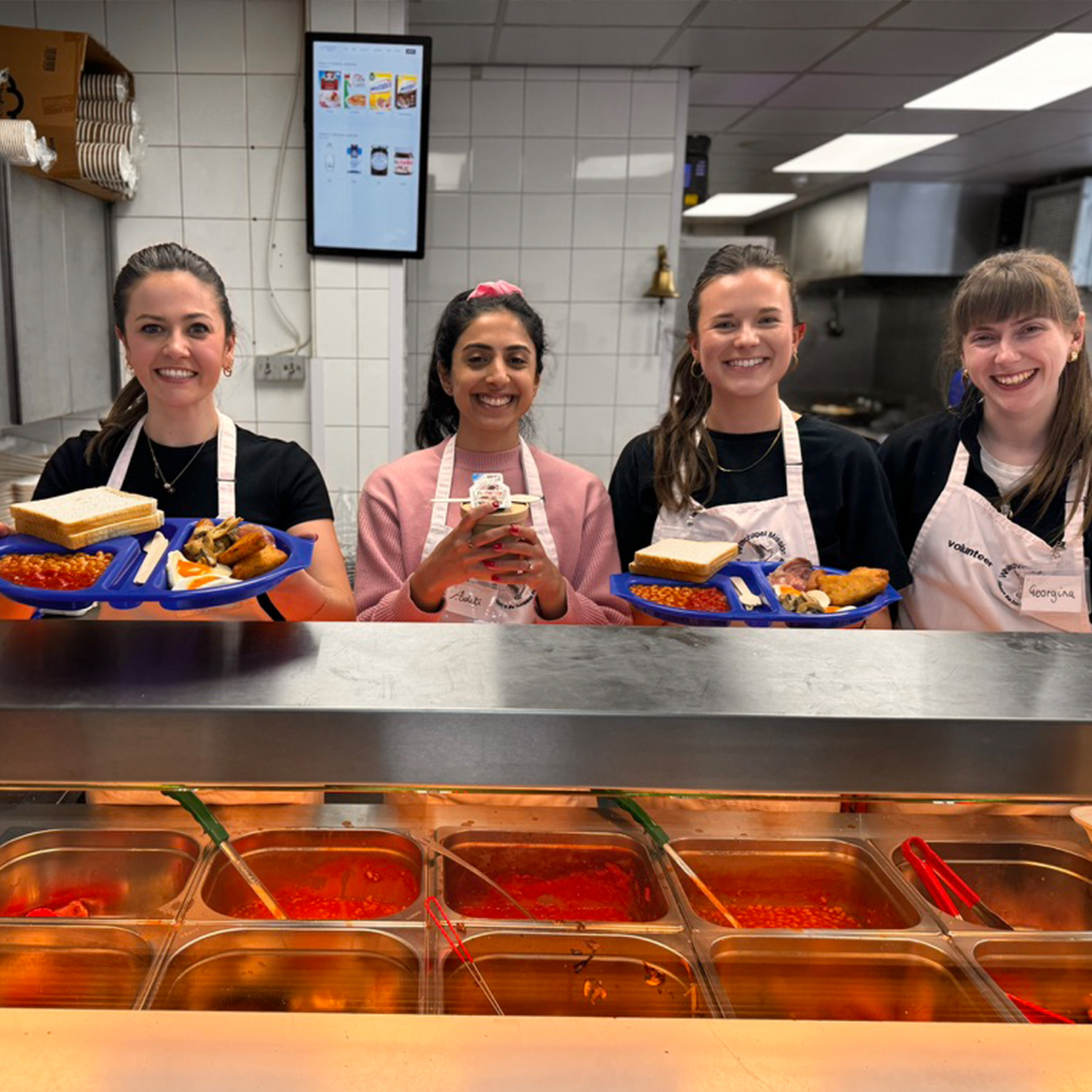 Breakfast is served from 8am each and every morning of the year and offers a large choice from cereals to a full English. A standard breakfast consists of 2 fried eggs, bacon, sausages, 2 hash browns, mushrooms, baked beans and tomatoes, served with a choice of bread or toast, and of course, tea or coffee. With other options available.
We also offer porridge and a choice of cereals.
There is no charge for breakfast. In fact, there is no charge for any of our services.
We do not know how many people will arrive on any given day. It may be as few as 200, but we feel that if there is only one person knocking on our door then we should open that door and make them welcome.
Pre the pandemic we would normally expect to cook 200-250 breakfasts on a weekday and as many as 300 at weekends.
Since covid we are cooking 350 breakfasts most days and as many as 600 on some days.
Back