Breakfast Provision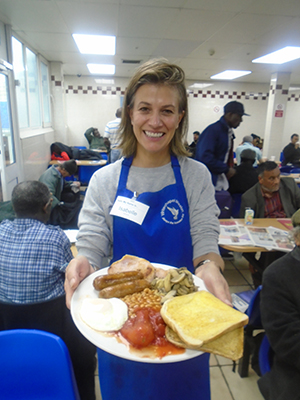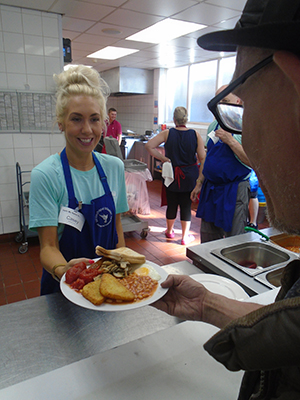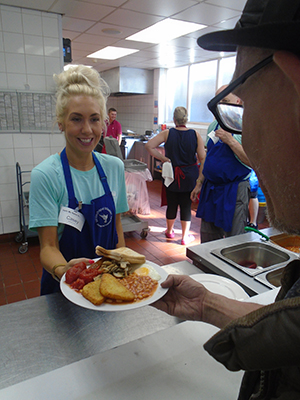 ---
Breakfast is served at 8am each and every morning of the year and offers a large choice from cereals to a full English. A standard breakfast consists of fried egg, bacon, sausage, baked beans and plum tomatoes, served with a choice of bread or toast, and of course, tea or coffee.
There is option to add hash browns and mushrooms, and the fried egg can be replaced with a poached egg if preferred.
We also offer porridge and a choice of cereals.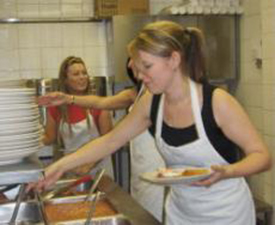 We make a charge of 50p for a standard breakfast and 20p for cereals. We have discovered over the years that there may be many reasons for needing a free breakfast, but if we don't know why an individual requires a free breakfast, we can not fix a potential problem.
If we serve breakfast free of charge we discover that some people feel uncomfortable accepting charity and would prefer to go hungry rather than accept the free breakfast. Others take advantage of the breakfast being free and order more food than they can eat and then simply waste what they cannot eat. Charging 50p combats both of these problems.
But, our real purpose for charging for breakfast is to identify individuals that have no access to funds and then find out why. We can then assist them resolve this problem, usually by helping them make a claim for the benefits they are entitled to.
We are not here to support a drink or drug habit and are not prepared to encourage this habit by allowing individuals to waste all of their money on drink or drugs and then give us the responsibility of feeding them for the next two weeks.
We do not know how many people will arrive on any given day. It may be as few as fifty or as high as two hundred and fifty, but we feel that if there is only one person knocking on our door then we should open that door and make them welcome.
We would normally expect to cook 200-250 breakfasts on a weekday and as many as 300 at weekends.